Nevada GOP Senate candidate and former Lieutenant Colonel Tony Grady accused Sam Brown of being "on the wrong side of history, yet again" for his embrace of Tommy Tuberville's anti-choice military blockade in a damaging new release today. 

Grady lambasted Brown for having "fundraised off of putting our military in harm's way" and for continuing to stand with Tuberville, even as members of his own party vocally oppose Tuberville's dangerous actions.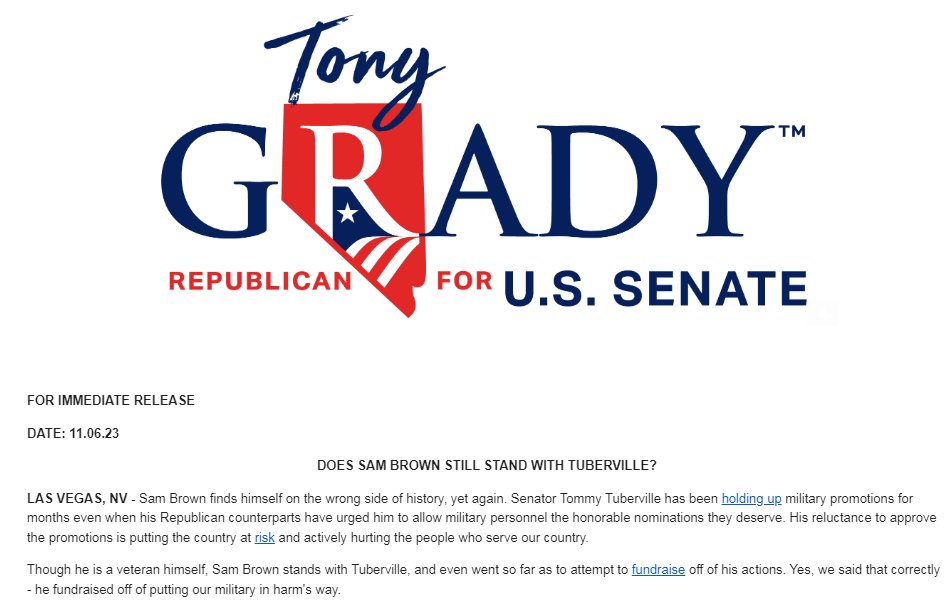 Brown's embrace of Tuberville's anti-choice crusade despite bipartisan opposition shows just how extreme he is on opposing reproductive rights.
Nevada State Democratic Party Spokesperson Johanna Warshaw
"Republicans and Democrats agree: Sam Brown is so committed to his extreme anti-choice agenda that he is willing to put our national security and military readiness at risk."