While some Nevada GOP Senate candidates are set to gather in Mesquite today for a grassroots meet and greet, Mitch McConnell's handpicked candidate Sam Brown will be roughly 2,320 miles away – cozying up to his party bosses at a Washington D.C. fundraiser hosted by the NRSC.
Brown will be flanked by 20 of the furthest right Senators in Washington like Lindsey Graham and Tom Cotton – many of whom have supported a national abortion ban and openly oppose abortion rights without exceptions for rape or incest.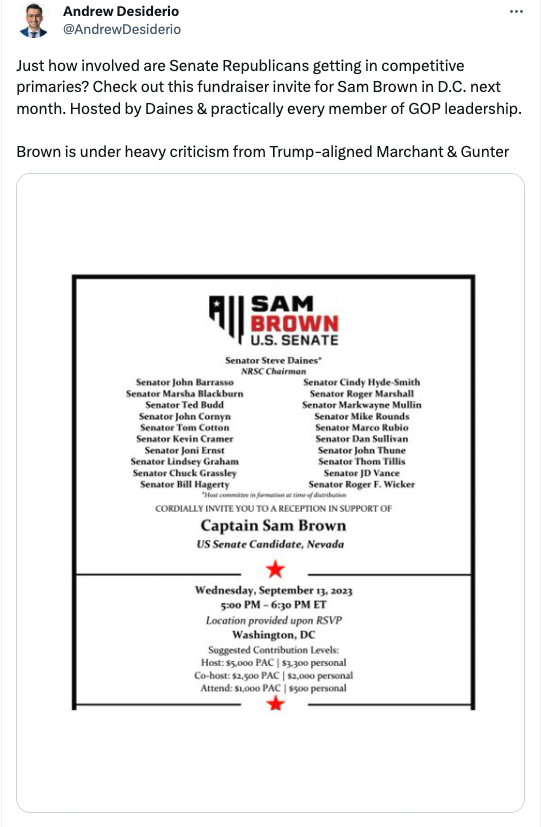 And while Brown is all too happy to rub elbows with his MAGA party leaders in D.C. today, just last cycle he was caught on tape saying he feels "sorry" for people who trust McConnell and called Cotton a "creature" of the D.C. swamp.
Nevada State Democratic Party Spokesperson Johanna Warshaw
"McConnell lackey Sam Brown keeps finding new ways to remind voters that he's more interested in cozying up to his party bosses in Washington than actually serving the people of Nevada. It's no wonder Republican politicians and special interests want him in the Senate – they know he'll follow their orders and vote to pass a nationwide abortion ban."